Welcome to
WEST ALLIS VETERINARY CLINIC

11504 W. Greenfield Ave.

West Allis WI 53214

Phone: 414-453-4344

E-mail: [email protected]
Dr. G.S. Grewal and our expert team of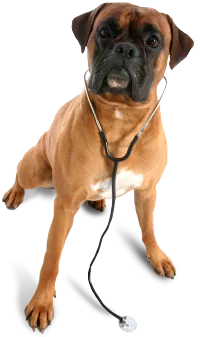 veterinarians and caring staff are committed to bringing your pets better health by providing them with exceptional care and services. Our motto is "QUALITY CARE AT AFFORDABLE PRICES." West Allis Veterinary Clinic is a full service veterinary facility providing exceptional services to West Allis and the surrounding communities since 1993. It is one of the most well established veterinary practices in the entire West Allis area.
West Allis Veterinary Clinic prides itself on a style of practice that is truly relationship based. We value communication with our clientele and attempt to provide a family style approach to bond with our clients and their cherished pets. We want our clients to know and trust our doctors and staff in the care that we give. We are a growing practice with a full range of services that can not be provided by smaller clinics, yet we do not allow our size to impact the personal service that we provide. We aim to give you the highest quality of care and service possible!
The primary goal of our staff is to be caring, compassionate, and receptive to our client's needs. We always attempt to cooperate with client's individual needs and unique circumstances while maintaining a superior environment for both our employees and the pet's that we care for.

West Allis Veterinary Clinic
11504 W. Greenfield Ave.
West Allis, WI 53214

"Excellent service and attention. My pet and I had a very positive experience. Will come again!" Jen, pet owner
To request an appointment click here